Return Your Tools to Like-New with Expert Tool Sharpening Services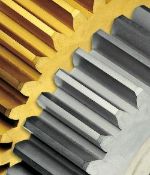 Star SU utilizes high precision, modern CNC grinding machines to restore hobs, shaper cutters, shaving cutters, master gears, milling cutters, rack cutters, saw cutters, bevel stick blades, as well as chamfering/deburring tools to their original sharpened quality,condition and performance.
The widest range of types, configurations, and sizes can be accommodated: from the smallest fine pitch hob to shaving cutters as large at 32" in diameter. Overall, the services are fast, convenient and cost effective – with quality that is unmatched by any other regrind service.
Fast Tool Sharpening Service
Our service centers in Michigan, Ohio, Illinois, South Carolina, and Saltillo provide you with fast turnaround of high precision sharpenings. Pickup and delivery services are available in some areas, as well as complete CMS systems to minimize freight and logistics costs by advanced logistics planning.